How to Choose Window Treatments
Whether you have purchased a new home or you have been in your home for a while, choosing window treatments can feel overwhelming. You have to balance your budget with your desires. You will also need to think about how you want the treatments to function: Are you purchasing them for their esthetic effect or because you need them to block out light or provide privacy? Finally, you will need to think about your sense of style and how your chosen treatments will complement what you already have in the room. The good news is that if you live in the Tampa area, Florida Shutters & Blinds has experts on hand who can help you make the best decisions possible when it comes to choosing window treatments for your home. Read on to learn about some of the considerations you should keep in mind.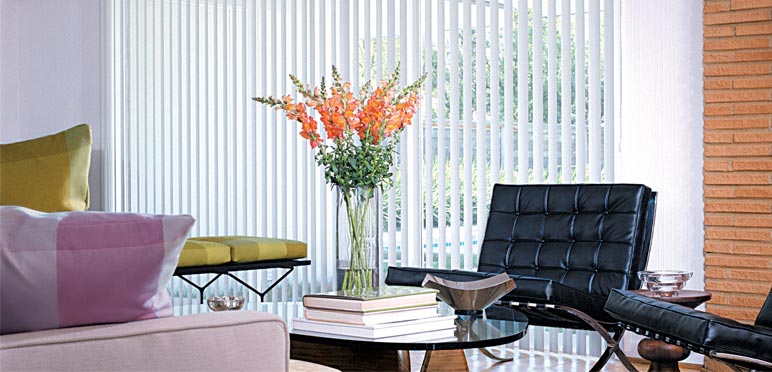 Budget Matters: Choosing an Economical or Luxury Option for Your Window Treatments
For most homeowners, price does matter. You probably have a budget in mind for your blinds, shutters, or shades. You might decide to spend more outfitting the windows in one room than you do in another, but if you have a set number in mind for what you can spend all totaled, then it's important that you work within your budget.
Your window treatments specialist at Florida Shutters & Blinds will talk to you about the various options available that won't break your bank account. The materials used in your chosen treatments will be important. If you want blinds for your kitchen, for example, you might choose between vinyl, wood, faux wood, or plastic. It might come as no surprise that hardwood blinds are going to be more expensive than plastic or vinyl blinds. If you like a certain look, we might be able to help you fit it into your budget by choosing a less expensive material.
With that being said, it is also important to consider the longevity of a particular material. Will hardwood blinds last longer than plastic blinds? Yes, probably, as they are less prone to fading and plastic tends to become brittle over time. So always think about the replacement costs and how likely you are to have to replace a piece when making a decision based on your current (and future) budget.
Function and Beauty: Your Window Treatments Should Have Both
All of us want our window treatments to look good, but that can't be the only consideration. Particularly living in Florida, you are going to want blinds, shutters, or shades that block out the sun at least some of the time. This will help prevent your carpets and furniture from fading and becoming damaged by the strong rays; it will also keep your cooling bills down in the summer. In addition to blocking the sun, your window treatments can provide privacy if you have neighbors or if you have a window that faces the street.
Choosing functional window treatments does not mean that you should pick something that you don't find attractive, however. If you want to block out the sun but you don't like the look of blinds, then plantation shutters or thicker Roman shades might be the answer. Talk to your window treatment specialist at Florida Shutters & Blinds to learn more about which styles will work best for any given function.
Your Sense of Style: Deciding Which Window Treatments Are Right for You
Look around at the decor that you have chosen in your home. Do you have more of a country look? Maybe you love a streamlined, modern appearance. Is your style more eclectic, perhaps focused on a color scheme without any concern about what time period a piece is from? Do you have dark wood or light wood in your home? Or do you prefer non-wood finishes? All of these are questions to ask yourself as you go about choosing the best window treatments for your Tampa home.
If your style is more modern, cellular shades or pleated blinds might be a good look for you. Vertical blinds, particularly those in modern colors, might appeal. On the other hand, wood plantation shutters might evoke feelings of eras past and can look great if your decor is more traditional. Roman shades add a bit of softness, and roller shades can match any type of decor depending on the material and color chosen.
Talking to someone who is knowledgeable about shades, shutters, and blinds is the best way to gather information. Florida Shutters & Blinds has a wide variety of options that work well in Southwest Florida homes. We also design custom window treatments, so if your windows are very large, very small, or in a non-traditional shape, you won't have to worry about finding the perfect treatments that will fit the shape, your home, and your budget. Contact us today and we will come out to your home to talk about your window treatment project free of charge. There's no risk or obligation, so you have nothing to lose. Give us a call and set up this free appointment so we can help you choose the window treatments that you will enjoy for many years to come.