Using Window Treatments to Suit Your Decorating Style in Tampa
Do you have a sense of style when it comes to decorating your home? Of course you do! You might not realize exactly what your style is, but that doesn't mean you do not have one. If you are considering new window treatments in Tampa, it is important to identify what your personal style is before you make your final decision. Blinds and shutters can be an investment in your home, and the last thing you want to do is choose something that doesn't complement the rest of your home. Read on to learn a bit about different styles as well as what types of window coverings you might consider purchasing.
Farmhouse Style: Simple and Homey
The farmhouse decorating style is sometimes called country cottage. It might remind you of what you'd find in a cabin or cottage: Distressed wood, lots of whites and neutrals with a few pops of color. The colors might be sage green, dusty blue, or sunflower yellow. You might display milk glass or ivory-colored pottery.
White plantation shutters can look gorgeous in a farmhouse-inspired kitchen. If you are looking for something softer, consider sheer curtains or Roman shades. In many farmhouse-style homes, the owners choose to keep window treatments simple and able to allow the sun to shine in.
Industrial: Modern and Metallic
The industrial decorating style often provokes imagery of exposed brick walls, steel beams, distressed wood, and maybe copper accents. Lighting is often modern-looking. Dark-colored furniture and some metallic pieces often round out your rooms.
Simple shades, perhaps made from metal, can be an excellent choice for the industrial decorating style. You could also go the other way and choose flowing curtains, but having shades underneath allows you to open them during the day without letting too much of the strong sun in, which is a consideration for the late spring through early fall.
Nautical/Coastal: Bring in the Beach
Reminiscent of a Cape Cod-style home (popular in New England), a nautical or coastal style of decorating also does well in the Tampa area. If this is your chosen style, you might choose colors such as sand, white, off-white, and light blue on your walls. Light wood or pale tile flooring is a good accent for this type of decorating style. You might have items depicting objects like lighthouses, seashells, boats, the ocean, and anything else that might remind you of the beach.
Plantation shutters or blinds would be a good choice for this type of decorating style. Honeycomb shades are another good option to let in the sun.
Bohemian: Anything Goes
Bright colors, layers, and a variety of textures define the Bohemian decorating style. You might use various metal, wood, and fabric textures to brighten up your rooms. You might have colorful gallery walls, decorations coming from various parts of the world, and even a few animal hides or other daring pieces.
Soft Roman shades and billowing curtains are the perfect choices to accent the Bohemian decorating style. You might consider making your own curtains out of a wall hanging or even out of scarves. To control the sun, simple shades won't distract from your colors and whimsy and can be used with curtains or other window coverings.
Minimalist: Keep It Sleek and Smooth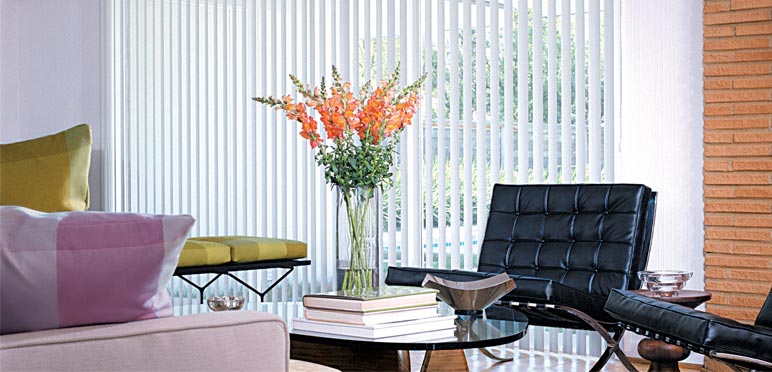 If you enjoy clean, uncluttered lines and little to no clutter, then your decorating style might be classified as minimalist. This decorating style is the opposite of the Bohemian style. Note that this does not mean cold or un-cozy; minimalism has room for soft throws, candles, pictures, and other homey touches. It's just that the ones you have and display are chosen carefully and not allowed to disrupt the flow of the clean surfaces of the home.
Sheer panels or simple shades are best for the minimalist look. You'll want to choose something with clean lines that will allow you to see outside while also keeping the sun controlled. Vertical blinds are another option to consider.
Vintage: Lots of Options
If you love to go to thrift shops for your decorating finds, you just might be a vintage decorator. Old fine china, pale neutrals and pastels to give an extra hint of color are often the basics behind this decorating style, but you could really add anything that you love.
The window treatments you choose for your vintage home will really depend on what you have and what you like. You could choose something like Venitian blinds if you want to stick with the vintage theme, or you might pick something simple (such as white or sheer panels) or something more intricate (like patterned curtains).
At Florida Shutters & Blinds, we specialize in helping homeowners choose the perfect window treatments for their specific needs. Contact us today to schedule an in-home consultation so we can look at your decorating style and give you our best tips on choosing the right treatments for your home and your sense of personal style.